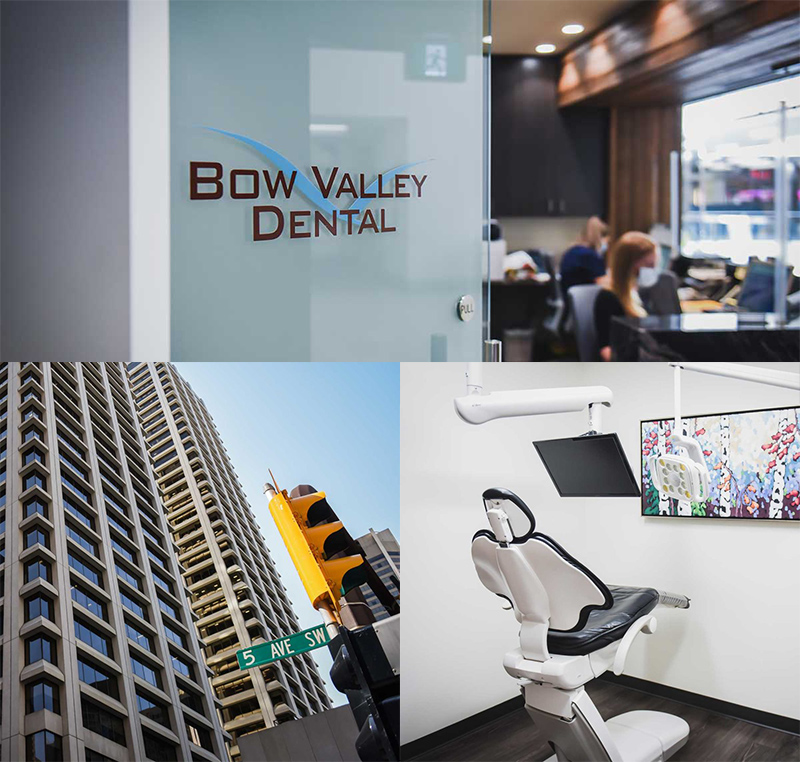 Welcome to Bow Valley Dental
Your Dentist in Downtown Calgary
Welcome to Bow Valley Dental. Our entire professional team of dentists, assistants, hygienists, and administrative staff are committed to providing every patient with outstanding, personalized dental care. Our dentist in Downtown, Calgary puts extra care into collaborating with you and creating an individualized treatment plan. With the help of intraoral images and digital X-rays, our dentists near you will help you visualize your oral health and provide a treatment plan to optimize your oral health. Our dentists in Calgary are dedicated to providing every patient with customized dental care to help them achieve all of their smile goals. In conjunction with dental technology, our dentist near you will help you achieve optimal oral health in a comfortable and effective manner. Our dentist in Downtown also provides emergency dental care to ensure you can receive treatment promptly.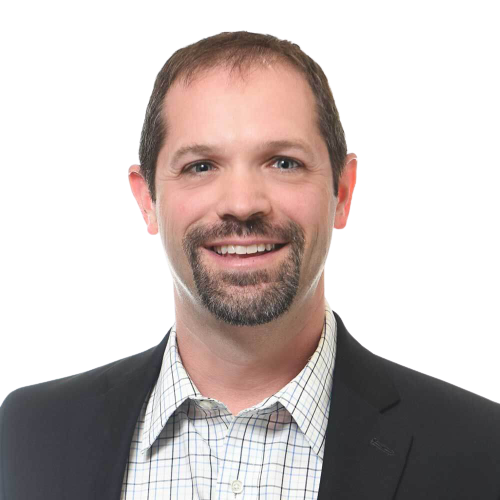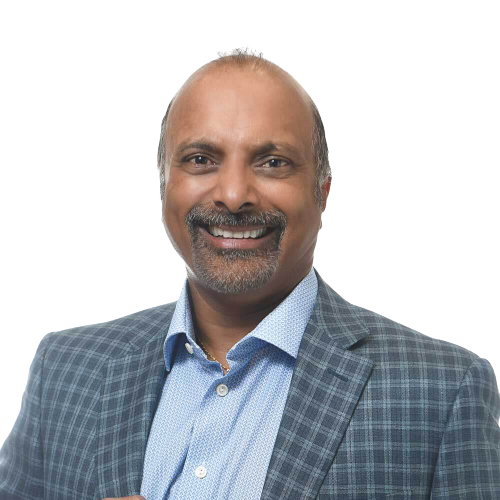 Meet Our Dentists Near You in Downtown Calgary
At Bow Valley Dental, we are happy to have Dr. P.K. Naidoo and Dr. Keith Nielsen. Our dentists in Downtown Calgary strive to provide exceptional dental care to all of our patients. Aside from providing treatment, our goal is to provide the necessary resources and educate our patients to help them make informed decisions regarding their oral health.
Bow Valley Dental Offers FREE Parking for the Duration of Your Appointment.
Delicate & Compassionate Care

Centrally Located
Our office is centrally located in the heart of Downtown in Bow Valley Square. We are conveniently located to ensure you can receive the dental care you need without the hassle. Come visit our dentist near you during your lunch break or after work!

Free Underground Parking
While we are located Downtown, we offer free underground parking for the duration of your appointment, so you won't have to worry about finding or spending extra money on parking! Call our dentist in Calgary today for more details.

40 years of experience
Our doctors have over 40 years of combined experience. We are committed to providing quality dental care to our patients. Our dentist in Calgary offers a wide variety of treatment options. Call us today to learn more.
How many teeth can be replaced with dental implants?
Dental implants are a wonderful device used to fill in gaps left behind by missing teeth. A single dental implant is composed of the implant screw, which is surgically installed in your jawbone and replaces the root of your tooth; the abutment, which is the connecting piece; and the prosthetic, which is the visible portion that replaces your tooth.
If you're missing one or a couple of teeth, you can certainly receive dental implants to repair each of those gaps. However, if you're missing more teeth or all your teeth, you can undergo a procedure that's called All-on-4. This involves installing 4 dental implants at specific locations in your jaw; this provides a very stable foundation for the row of prosthetic teeth that are attached over top.
Talk with our dentists to see if you're an ideal candidate for this surgery.
Why should I consider a cosmetic consultation?
Whether you're interested in receiving cosmetic dental services or otherwise, it's a wise idea to attend a consultation with your dentist first. They'll perform a comprehensive examination of your teeth and gums and take a series of x-rays. These steps help them identify the degree of care that you need and the best way to go about providing it.
Your dentist will work with you to decide upon the best form of treatment for your specific case and walk you through each stage of the process.
How do I find a general dentist in my hometown?
Are you in need of a general dentist near you? Here at Bow Valley Dental, we're here to help. Our qualified, friendly staff will be able to help you with all your oral health needs; you'll be able to get back to eating your favorite foods and laughing with your friends without a worry in no time.
Call us to schedule a consultation today! We look forward to working with you soon!
How can I take care of my teeth between dental checkups?
Maintaining your oral health may be easier than you realize! There are plenty of things you can do to keep your teeth and gums clean, fresh, and in good condition. Such steps are outlined below:
Drink water and eat less sugary foods.
Brush your teeth after each meal.
Floss before you go to bed.
Avoid consuming food and drink that leaves behind stains, including tomato sauce, soy sauce, berries, coffee, and wine.
Don't smoke.
Don't use your teeth to cut or open things.
Follow any advice provided to you by your dentist.
Why should I feel confident about Invisalign treatment?
Although Invisalign is widely known as a form of orthodontic treatment, it's so much more than that. This method allows you to straighten your teeth, thereby repairing your bite, and improving the aesthetic appearance of your smile. When you receive this treatment, you can feel confident knowing that this process effective and that you can eat or talk without worry because your trays are invisible.
Will teeth whitening work on crowns or bridges?
Teeth whitening does not impact the appearance of your dental crown or dental bridge. These prosthetics are often fashioned from porcelain (although ceramic and metal can be used too) and this material is very resistant to residue left that gets left behind on our teeth.
If you're eager to brighten your teeth, you may want to consider receiving teeth whitening before undergoing restorative dentistry. But always talk to your dentist first; they'll be able to answer any questions you have about either process.