Invisalign Near You
Having a smile that you are proud to share with family and friends is important. Not only does a winning smile make a lasting first impression on those you meet, but it also boosts your confidence and makes you feel ready to take on the world. At Bow Valley Dental, we understand the significance of a radiant smile and are happy to offer our patients Invisalign in Downtown Calgary. Invisalign offers an innovative, discreet, and convenient way to align your smile and enhance your oral health. Read on to learn if this orthodontic treatment is right for you.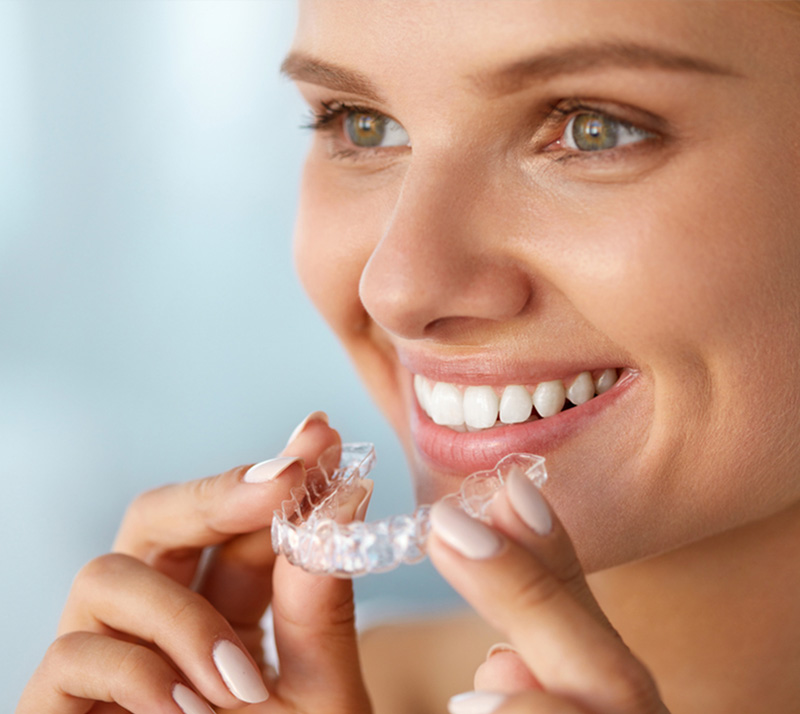 What Problems Can Occur Due to a Misaligned Bite?
Misaligned teeth can lead to a wide range of problems, including headaches, jaw pain, poor breath, and tooth sensitivity. When you visit Bow Valley Dental, our dentist near you will provide you with a comprehensive assessment to determine if Invisalign is right for you.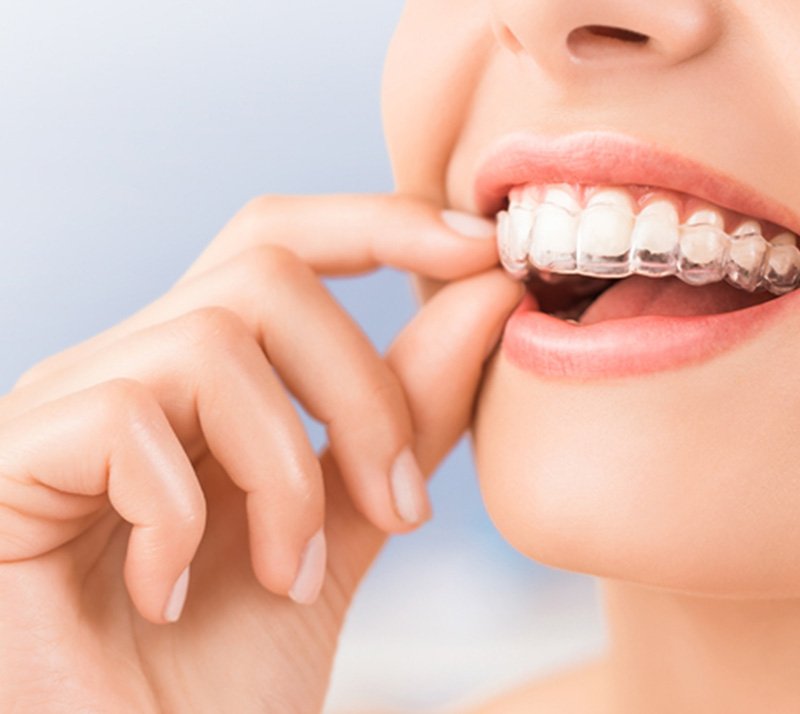 How Does Invisalign Help?
Invisalign in Downtown Calgary works to improve the alignment of your bite and alleviate frustrating and painful symptoms. Invisalign offers benefits such as:
A conservative treatment
Fewer visits to a dental clinic
No dietary limitations
Easy maintenance
A comfortable treatment
Clear and removable aligners
Invisalign is a popular way to align teeth and provide patients with healthier, brighter smiles.
How Does Invisalign Work?
If it has been determined that you are a viable candidate for Invisalign near you, your dentist will take a series of 3D scans of your teeth to garner an idea of the state of your current bite and map out your entire treatment plan from start to finish.
Based on this treatment plan, you will be given a series of customized, clear, removable aligners that are to be worn for at least 22 hours a day, and removed only for brushing, flossing, and eating. You will need to switch your aligners out every one to two weeks to gradually push your teeth into the correct position.
You will need to visit Bow Valley Dental every couple of weeks so that our dentist in Downtown Calgary can track your progress and ensure that your teeth are moving according to plan.
Looking for Invisalign Near You?
If you require orthodontic treatment but aren't keen on the idea of traditional metal braces, then you may want to consider Invisalign in Downtown Calgary. If you feel that you may be a good fit for Invisalign near you, please contact our team at Bow Valley Dental. We cannot wait to get you started on your smile transformation journey!