Dental Bridges Near You
Do you have a missing tooth or a damaged or infected tooth that requires extraction? If this is the case, you may be interested in getting a dental bridge to replace your tooth. Your teeth are built to work together, and when one tooth goes missing, it can cause issues such as a misaligned bite. At Bow Valley Dental, we provide dental bridges in Downtown Calgary to help restore our patients' smiles.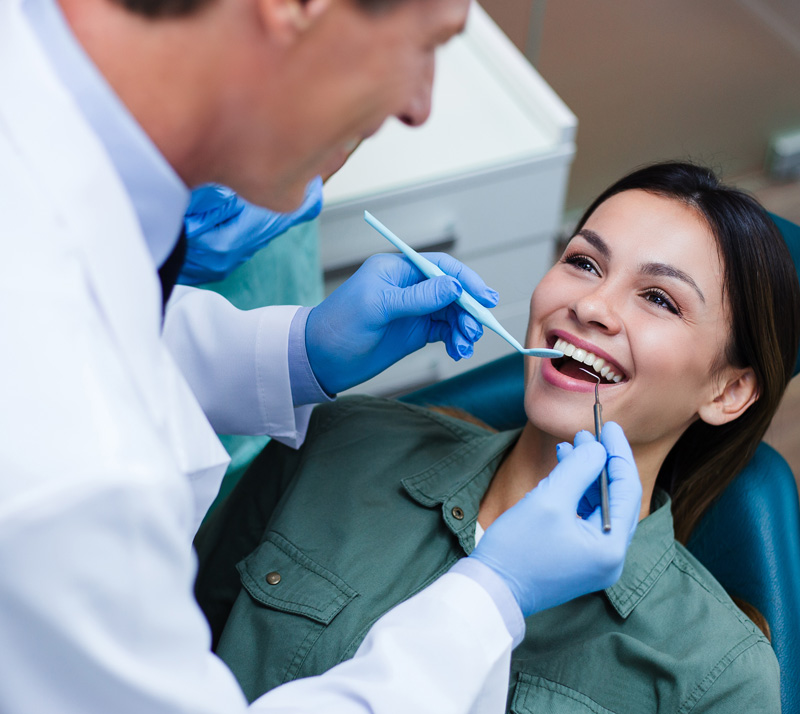 What Are Dental Bridges?
Dental bridges are made to bridge the gap left behind by missing teeth. Traditional dental bridges use two dental crowns that are placed over the surrounding teeth to anchor a false tooth in the gap. The materials used to create dental bridges are typically metal and porcelain.
When Are Dental Bridges Needed?
The purpose of dental bridges is to replace missing teeth. While many individuals may not think missing a tooth is a very big deal besides causing an unsightly smile, missing teeth can cause more damage to your oral health than one may think. When you choose to replace a lost tooth with a dental bridge, you are choosing to protect your oral health, restore your smile, and prevent your bite from becoming misaligned.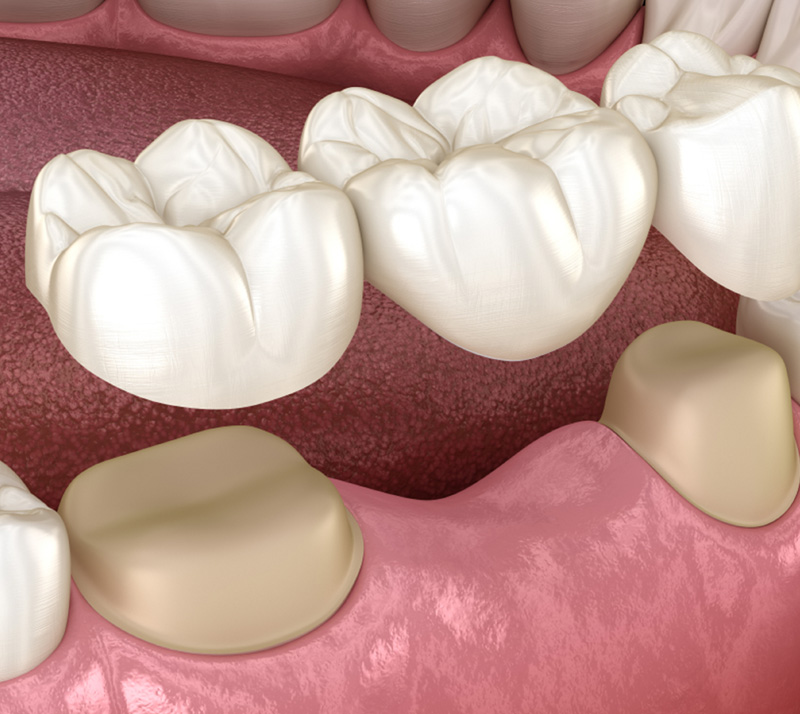 What is the Process for Getting Dental Bridges?
It will take at least two visits to Bow Valley Dental to get your dental bridge placed. At your first appointment, our dentist in Downtown Calgary will prepare the teeth on each side of the gap- referred to as abutment teeth, for the dental crowns. This involves our dentist removing tooth enamel and filing down your teeth to allow the crown to fit over each tooth properly. Next, our dentist will take impressions of these teeth so that your custom-made dental bridge can be created at a dental lab.
Our dentist will secure your permanent dental bridge in your mouth at your second appointment and make any necessary adjustments.
How to Care for Your Dental Bridge
With the correct care, you can enjoy your dental bridge for several years. To get the most out of your dental bridge, ensure that you maintain an excellent oral hygiene routine of brushing twice a day and flossing before bed. Additionally, be sure to visit Bow Valley Dental at least twice a year for a professional dental cleaning and exam.
Interested in Dental Bridges Near You?
If you're interested in learning more about dental bridges and would like to find a dentist in Downtown Calgary who can offer this service, please get in touch with our team at Bow Valley Dental. Our experienced dentists are happy to provide dental bridges and can help you determine if this is the right option for your oral health needs.