Comprehensive Oral Exams & New Patient Exams Near You
When you arrive at Bow Valley Dental for your first patient visit, our team of dental professionals will provide you with a comprehensive oral exam in Downtown Calgary that will help us gain a thorough understanding of your oral health status. This exam will allow us to fulfill our goal of meeting all your dental needs and providing you with customized treatment plans that will ensure you achieve optimal oral health throughout your lifetime.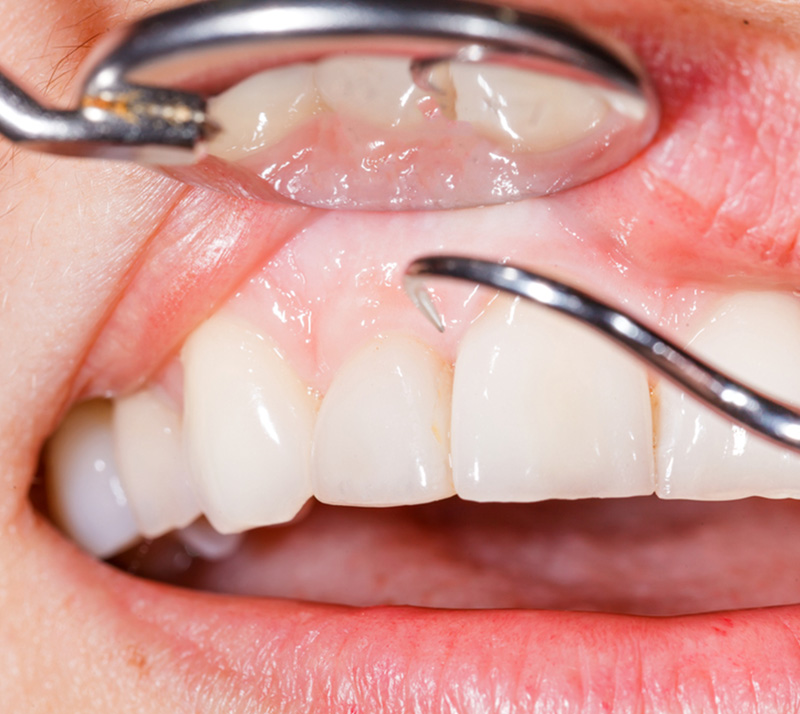 What To Expect at Your Exam
At your comprehensive oral exam, our dentist near you will begin by asking you questions about your medical health. These questions may include topics such as recent hospital stays, surgeries, current medical conditions, and current medications. Understanding your overall health will give our dentist a better understanding of your oral health needs.
Next, our dentist in Downtown Calgary will take radiographs of your jaw and mouth to get a full picture of your oral health status. After this, they will work with you to create a customized oral health treatment plan, including recommendations for potential restorations and how often you should visit them for checkups and cleanings. At this time, our dentist will also provide you with information about preventative measures you can take at home to improve and maintain your oral health between dental visits.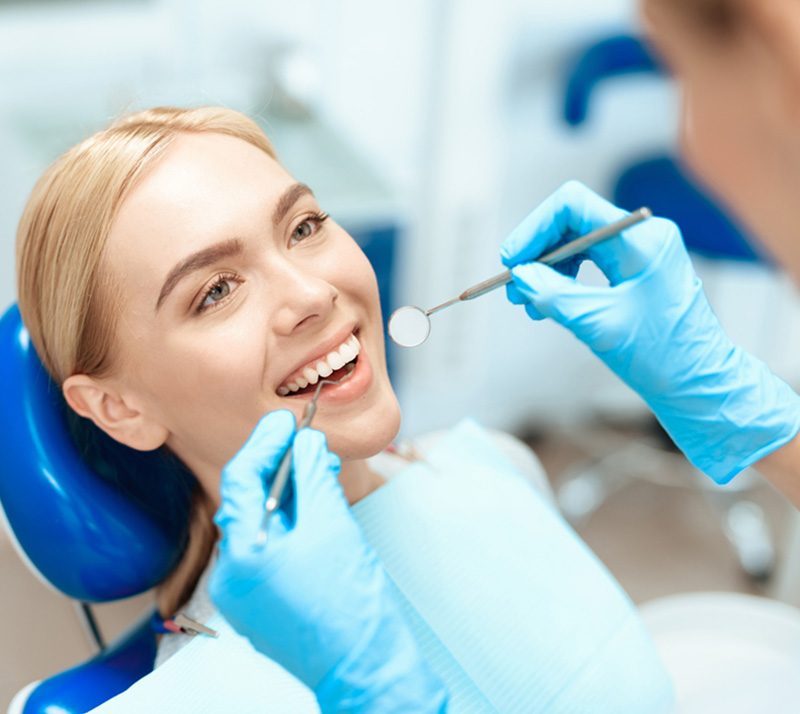 Oral Cancer Screenings
One of the most essential parts of new patient exams near you is oral cancer screenings. Like any cancer, early detection and treatment of oral cancer are essential for the best outcome. During your oral cancer screening, your dentist will examine your palate, tongue, throat, cheeks, and lips for any abnormalities.
Interested in Comprehensive Oral Exams & New Patient Exams Near You?
At Bow Valley Dental, we prioritize building lasting, compassionate, and trusting relationships with all of our patients, putting their health and wellbeing above all else. If you are looking for a dental clinic that can provide for all your dental needs, look no further. Please contact us today to book your comprehensive oral exam in Downtown Calgary and begin your oral health journey.