Cosmetic Dentistry Near You
In recent years, cosmetic dentistry has become increasingly popular. A sector of dentistry that focuses on the beauty and aesthetics of a patient's smile while working to maintain optimal oral health and function, it is no wonder that cosmetic dentistry is so well received. At Bow Valley Dental, we are committed to providing our patients with a variety of cosmetic dentistry treatments so that they can achieve the radiant, shining smile of their dreams.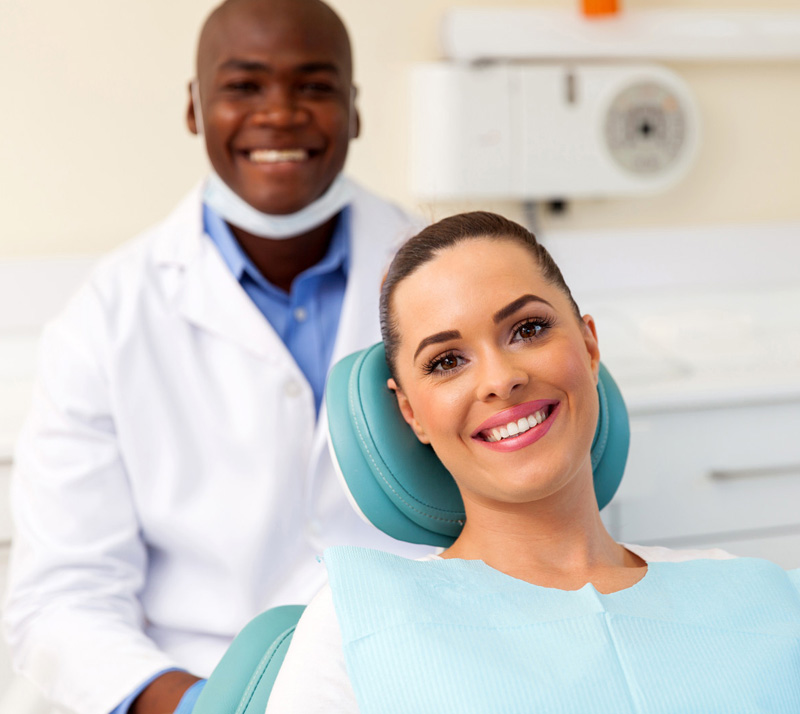 Dental Veneers
Dental veneers are thin, porcelain, shell-like pieces that are placed over the front surfaces of your teeth. From talk show hosts to celebrities, everyone is using dental veneers to enhance the appearance of their smiles. At Bow Valley Dental, we are happy to provide our patients with dental veneers to mask cosmetic imperfections in their smiles and provide them with a "red carpet ready" smile.
Teeth Whitening
Everyone wants to add a little shine to their smile. When performed by a dental professional, teeth whitening is a safe, quick, and effective way to quickly boost the appearance of your smile. At Bow Valley Dental, our skilled dentist in Downtown Calgary will offer our patients options for professional teeth whitening to help them achieve a smile they can be proud of.
Dental Crowns
Dental crowns are tooth-coloured, custom-made caps that are used to cover the visible portion of decayed or damaged teeth. Dental crowns are an excellent option for protecting and strengthening your teeth. If you are looking for a natural-looking way to restore and protect your smile, don't hesitate to get in touch with our team at Bow Valley Dental to learn more about dental crowns in Downtown Calgary.