Restorative Dental Implants Near You
Whether you are missing one, or multiple teeth, you are likely looking for a natural-looking and durable option for replacement. One could be missing a tooth for several reasons, including failed root canal treatment, gum disease, trauma, and more. If you are missing teeth, consider dental implants in Downtown Calgary. At Bow Valley Dental, we are happy to offer restorative dental implants near you to restore and strengthen your smile.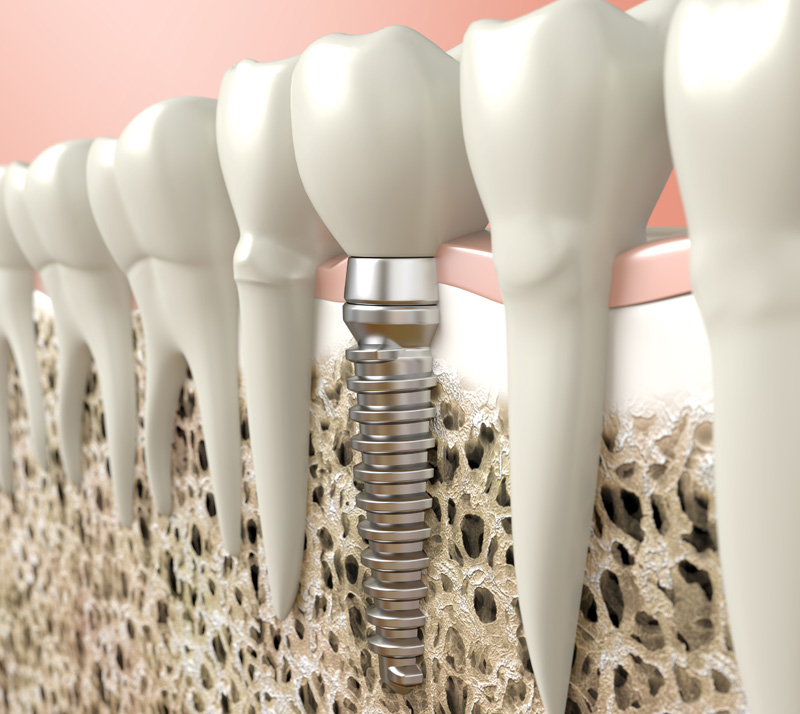 All About Dental Implants
Many dentists consider dental implants to be the gold standard for tooth replacement. A dental implant is made of three parts: a titanium implant post, a ceramic dental crown, and an abutment that connects these pieces together. The implant post is carefully placed into your jawbone and used to replace the tooth root and anchor the dental crown in your mouth. Our office offers restorative dental implants, which is the custom-made crown that acts as your tooth's replacement.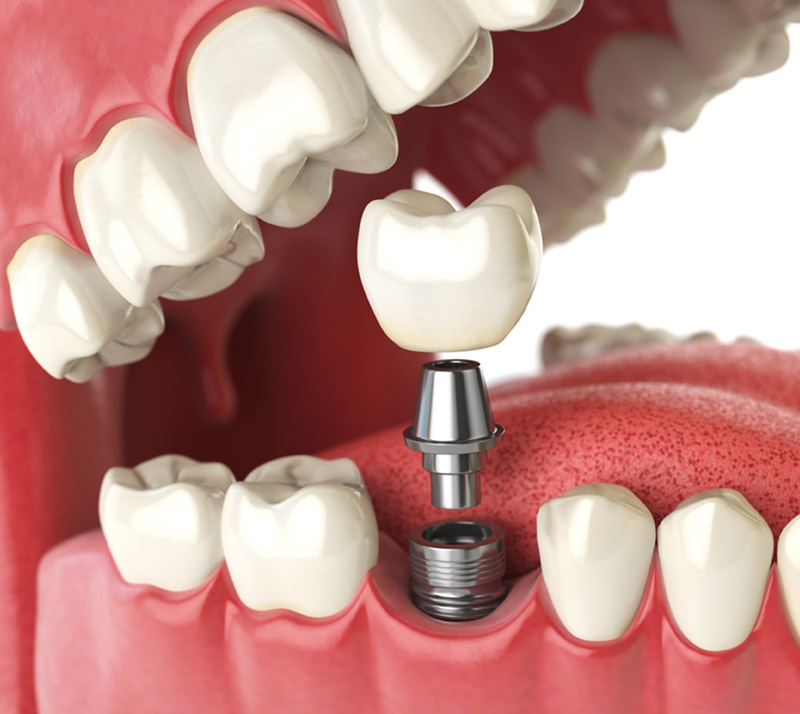 Who Can Get Dental Implants?
Dental implants are an excellent option for adults looking for a durable, effective, and permanent way to replace their missing teeth. Dental implants near you are good for individuals missing a single tooth, and they can also be used to support a full arch of replacement teeth.
If you have existing gum disease or deteriorated jawbone, you will have to address these issues before you can be eligible for dental implants.
What is the Process for Getting Dental Implants?
The dental implant procedure will begin with a consultation. Once you have been told that you are an ideal candidate and the titanium post has been surgically placed, it can take up to a few months to fully heal. During this time, your body will fuse with the post.
After you have fully recovered, you can visit our office to receive your restorative dental implant. Our dentist in Downtown Calgary will ensure the crown will match the color of your existing teeth and seamlessly blend in with your smile. The custom-made dental crown will permanently replace your tooth and greatly improve your ability to eat, speak and chew. If you have any questions about the procedure for receiving the dental crown, please do not hesitate to contact us.
Want to Learn More About Dental Implants Near You?
Dental implants are an excellent option for restoring your smile and enhancing your confidence. At Bow Valley Dental, we are happy to provide restorative dental implants near you. Please contact us to book a consultation today!