iTero Scanner Technology Near You
Here at our local dental clinic, we incorporate the latest dental technology into all our treatments so that our patients receive the most effective care. One particularly noteworthy piece of equipment is the iTero scanner. This device takes 3D pictures of your teeth within minutes, allowing our dental team to identify any potential issues before they can develop into something more serious.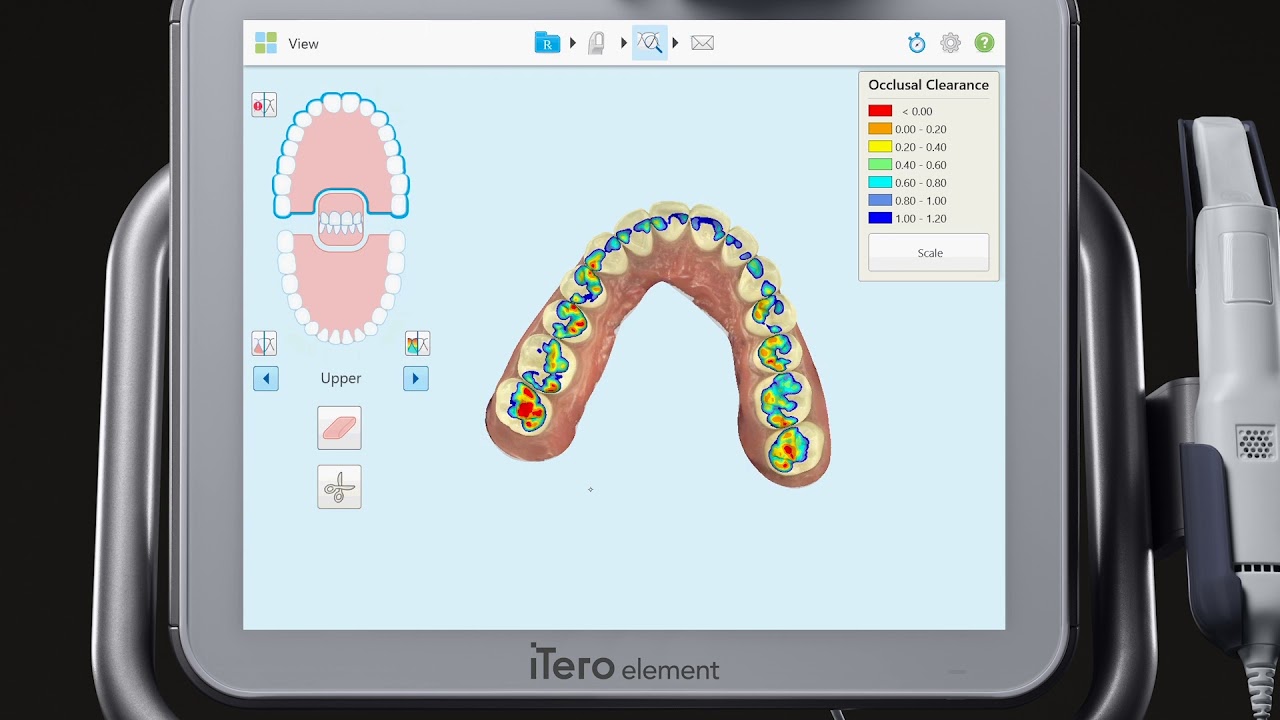 What Does it Do?
An iTero scanner is a user-friendly device that takes multiple, detailed images of your oral cavity that are then converted into 3D scans. A handheld wand is rotated around your oral cavity, scanning everything from your tongue to your molars. Fortunately, the wand is small, so you won't have to worry about gagging or feeling uncomfortable compared to when traditional x-rays are taken.
The images are transferred to a computer that permit your dentist in Downtown Calgary to visually examine the entirety of your mouth and accurately assess the current state of your oral health.
iTero Software Features
Visual examination tools play an important role within dentistry because our mouths are small, and it can be hard to identify everything that's happening with our teeth and gums just by a physical assessment alone. iTero software makes it possible to identify and diagnose patients accurately, reliably, and quickly. This equipment is extremely useful for designing dental bridges, crowns, and implants among other customizable prosthetics.