Dental Inlays & Onlays Near You
Dental onlays and dental inlays are a part of restorative dentistry and work to save damaged teeth from needing to be extracted. Dental inlays and onlays near you provide strength and protection for damaged or infected teeth. These dental restorations are long-lasting and durable, making them an excellent alternative to traditional dental fillings. At Bow Valley Dental, we offer dental inlays and onlays in Downtown Calgary.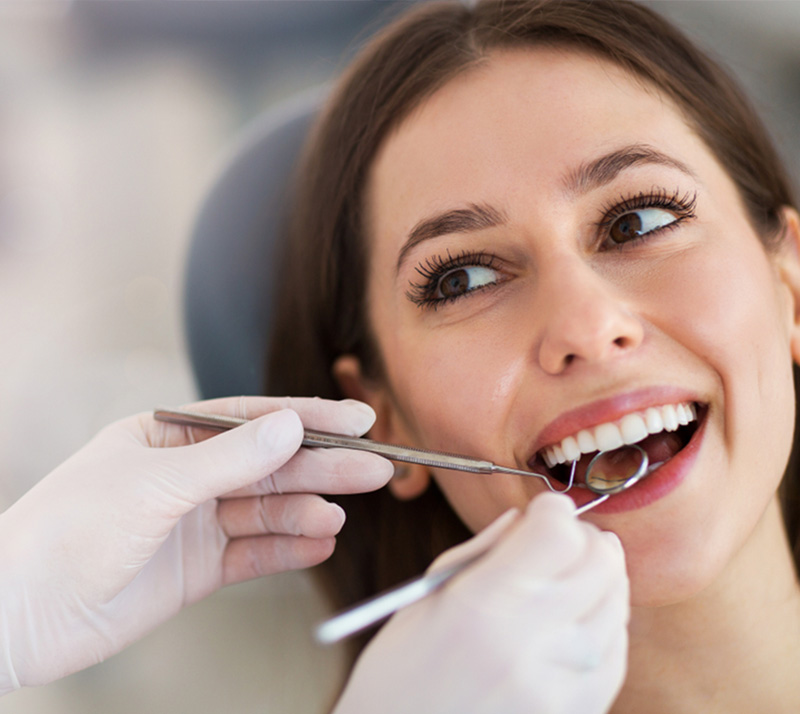 Dental Inlays and Onlays: The Procedure
When you visit our dental clinic for this restorative dental treatment, the process will start with our dentist providing local anesthesia to numb the affected area so that you don't feel any pain. If you already have a restoration in that tooth, our dentist in Downtown Calgary will carefully remove the filling before placing your customized inlay or onlay.
Dental Inlays vs. Onlays
Both of these restorations work to protect your teeth, but there are some key differences between the two.
Inlays are created to strengthen and protect the inner portion of your tooth, and they are used when decay is detected in the depressions and grooves of your teeth.
Onlays can be used to treat bigger areas of concern on your teeth. Onlays are used to protect the chewing surfaces on your teeth.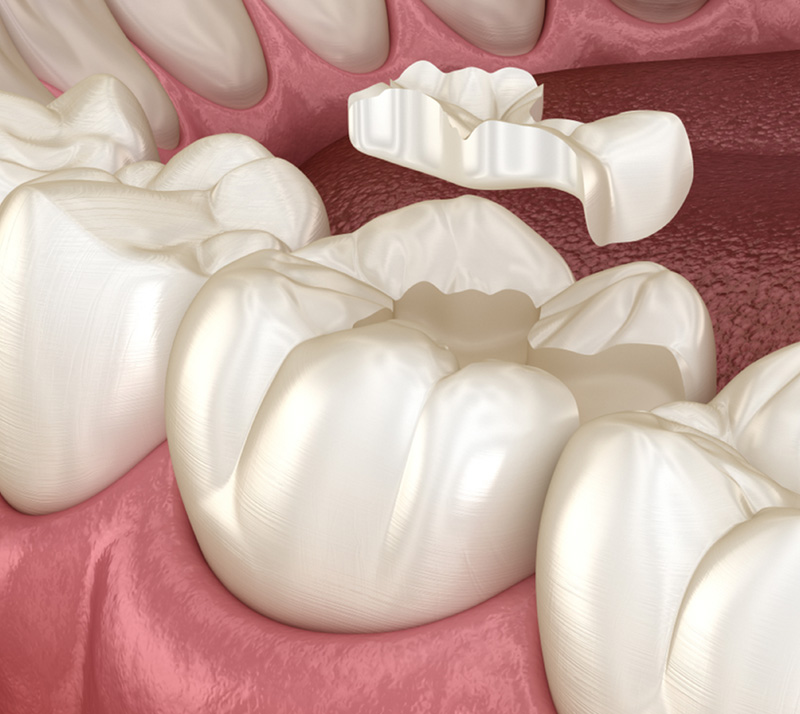 The Benefits
You can benefit from dental inlays and onlays because these restorations are:
Durable: dental inlays and onlays are a lot more durable than dental fillings, and with the proper care, they can last for many years.
Natural-looking: since dental inlays and onlays are made out of porcelain, they can be matched to the color of your natural teeth and blend in perfectly with your smile.
Stain-resistant: there are certain dental restorations that can stain over time because of lifestyle habits such as smoking and the regular ingestion of substances such as coffee and red wine. Since our dental onlays and inlays in Downtown Calgary are made from porcelain, they are highly stain resistant, so you won't have to worry about staining.
Dental inlays and onlays are also important for saving your teeth. If not quickly addressed, decayed or damaged teeth can lead to poor overall oral health and tooth loss. A dental inlay or onlay can protect your teeth and prevent this from happening by providing your natural tooth with extra strength and support.
Interested in Dental Inlays and Onlays Near You?
At Bow Valley Dental, we are proud to offer our patients a wide range of restorative dentistry options. We look forward to working with you to find the best restorative option for your circumstances. If you have old dental restorations that you would like to replace or are suffering from intense toothaches, you should consider dental inlays and onlays. Please contact us today to learn more about dental inlays and onlays in Downtown Calgary.